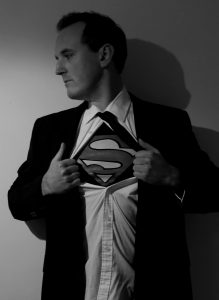 Carl graduated from Durham University in 2007, after completing both a masters degree and a PhD in Organic Chemistry.
He currently lives and works in the North East, where he can often be found skulking round ruined castles in the dark and generally getting up to no good.
He is a member of both The Horror Writers Association and The British Fantasy Society.
Having published over twenty short stories (mostly in the horror genre), he's discovered a love for scaring the bejesus out of people and will carry on writing stories as long as there's folk out there to read 'em.
Thanks for stopping by.
Bibliography:-
"The Man Who Came To Dinner", Midnight Street, #12, April 2009.
"Why The Wild Things Are", Zombie Zoology, Severed Press, May 2010.
"Pink Snow", Green, Midwest Literary Press, October 2010.
"Jack In The Box", Estronomicon, December 2010.
"Unexploded Girlfriends", British Fantasy Society Journal, Winter 2010.
"If", Heartbeats, June 2011.
"Fall Of A House In Greece", Greek Myths Revisited, Wicked East Press, September 2011.
"Fish Out Of Water", Midnight Movie Creature Feature", May December Publications, October 2011.
"Things Lost In Fire", Dark Gothic Resurrected, Fall 2011.
"Eater Of Lost Causes", Full Fathom Forty, British Fantasy Society, October 2011.
"From Chatterton Hill", Estronomicon, October 2011.
"The Lightning Conductor", Roar & Thunder, March 2012.
"Lover, Come Home", Larks Fiction, Issue 14, Volume 3, April 2012.
"I Fall To Pieces", Dark Gothic Resurrected, Spring 2012.
"Old Loves Die Hard", Title Goes Here, Issue #12, July 2012.
"The Beastly Ninth", Fading Light, Angelic Knight Press, September 2012.
"When Wishes Are Horses", Bloodtide, Issue #1, Volume #1, February 2013.
"To Kafka, With Love", The WiFiles, February 2013.
"101 Damnations", Shadow Masters, Imajin Books, May 2013.
"With The Band", Niteblade Issue #25, September 2013.
"Rank & Defile", 100 Doors To Madness, Forgotten Tomb Press, October 2013.
"Kicks", Miseria's Chorale Volume 1, Forgotten Tomb Press, November 2013.
"The West Dulwich Horror", The Alchemy Press Book of Urban Mythic 2, Alchemy Press, Sept 2014
"Who's Afraid?", It's A Grimm Life, Tacitus Publishing, March 2015.
"Broken Spectres", Terror Tales of The Scottish Highlands, Gray Friar Press, June 2015
"Murder For Dummies", Shadow People & Cursed Objects", Haunt Jaunts, February 2016.
"PARLOUR TRICKS" (Collection), Parallel Universe Publications, Aug 2017
"神の狩人 (Kami No Kariudo)", The Colored Lens, Autumn 2017 Issue #25.
"Aleiodes", Mummy Knows Best, Terror-Tree, September 2017.
Forthcoming:-
"Broken Machines", Issues Of Tomorrow, Indie Authors Press, Dec 2017.